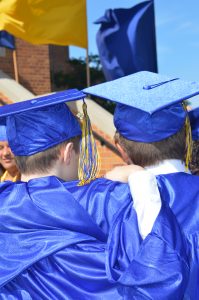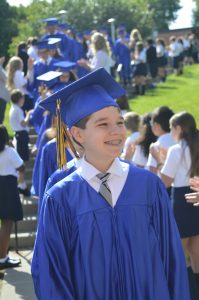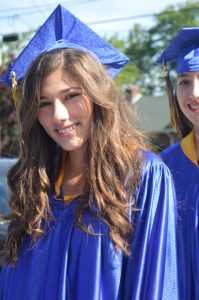 A
s is expressed in our Mission Statement, our graduates leave St. Catherine of Siena School "...well prepared to take their place in the Church and in the world in roles of leadership and service." These are the key components:
Integrity

Inquisitiveness

Perseverance

Compassion

Academics
Our graduates are prepared to be lifelong, independent learners who work towards developing their individual gifts.
Our graduates can communicate effectively through the written and spoken word.
Our graduates are able to reason and find solutions to problems by using critical thinking skills.
Faith
Our graduates incorporate prayer into their daily lives.
Our graduates follow and live a faith based life.
Our graduates recognize that they are always loved by God and that everyday is a gift to be lived.
Service
Our graduates recognize that stewardship is not an obligation but a part of who they are.
Our graduates commit willingly to those in need and make a positive difference in the world.
Our graduates appreciate, accept, and respect diversity.